In this article, I will share the following:
Who the Product Owner is.
The Twelve Principles of Agile.
The various Product Owner certifications available in the market and their key distinctions.
Best product owner certification (from the author's perspective).
The benefits of Certified scrum product owner certification.
How to prepare for the Certified Scrum Product Owner (PSPO I) certification (based on my own two-week preparation experience).
Tips for the day of the exam.
Role of the Product Owner and Its Importance
The Product Owner (PO) plays a vital role in Scrum. They act as a bridge between the development team and stakeholders, ensuring that the product aligns with business goals and customer needs. So, who is the Product Owner, what are Product Owner duties?
In Scrum, the Product Owner is a person responsible for defining and prioritizing features, managing the product backlog, and making critical decisions throughout the development cycle. The effectiveness of the Product Owner can significantly impact a project's success and the organization's ability to deliver value to its customers.
The role of the Product Owner and Product Owner duties may vary depending on the organization, but it primarily involves three core responsibilities:
defining the product vision,
managing the product backlog,
facilitating communication between stakeholders and the development team.
The role of the Product Owner in scrum can sometimes be taken on by a business analyst, particularly when they have a strong understanding of business and can make decisions regarding priorities.
Additionally, a business analyst may serve as a proxy Product Owner, conveying knowledge and decisions obtained from the customer, who ultimately determines priorities. This collaborative approach allows the Business Analyst to shape tasks from inception to completion, coordinate with the customer, and fully manage the backlog (as customers often create stories and rarely provide detailed descriptions).
It's important to note that the Product Owner can also be seen as a product manager, although this is a subject of debate.
More details on the Product Owner duties you can find in The Ultimate Guide to Product Owner Duties: A Blueprint for Success in 2023
The Agile Manifesto
The Agile Manifesto is the foundation of the Agile methodology, which includes the Scrum framework. Understanding the Agile Manifesto and its associated principles is crucial for a Product Owner. Let's delve into this fundamental aspect of Agile and how it defines your role as a Product Owner.
The Agile Manifesto was crafted by a group of software development experts in 2001. It outlines four core values and twelve principles that prioritize people, interactions, and collaboration over processes and tools. These values and principles underpin Agile methodologies like Scrum and serve as a philosophical foundation for your work as a Product Owner.
The four values of the Agile Manifesto are as follows:
Individuals and interactions over processes and tools: Emphasizing effective collaboration among team members, your role as a Product Owner should promote open communication and teamwork within your team and with stakeholders.
Working software over comprehensive documentation: Despite the importance of documentation, the priority is on delivering a working product. Your role involves defining feature priorities that bring tangible value to customers.
Customer collaboration over contract negotiation: Agile encourages continuous collaboration with customers to ensure the product meets their evolving needs. Interacting with customers is an integral part of your responsibilities.
Responding to change over following a plan: Agile anticipates changes, and as a Product Owner, you must be adaptable to shifting priorities and requirements.
This article will provide insights, tips, and strategies to help you prepare effectively for the PSPO exam and develop the skills needed for success in this crucial role.
The Twelve Agile Principles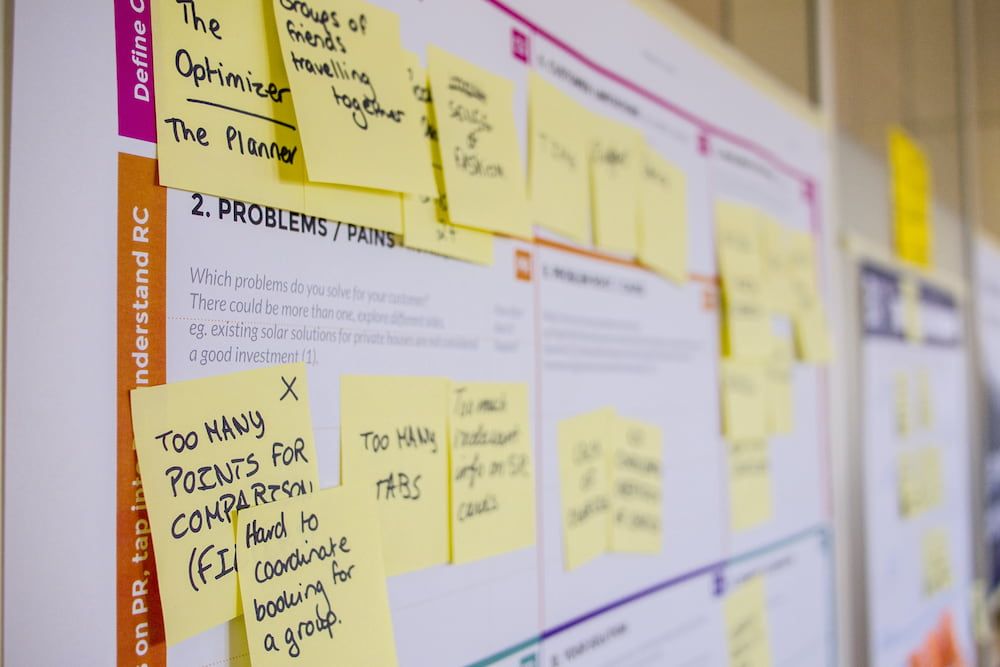 The Agile Manifesto is accompanied by twelve principles that offer specific guidance for Agile practitioners. Several key principles relevant to your role as a product owner include:
Customer Satisfaction: Our highest priority is to satisfy the customer through the early and continuous delivery of valuable software.
Embrace Change: Welcome changing requirements, even late in development. Agile processes harness change for the customer's competitive advantage.
Frequent Software Delivery: Deliver working software frequently, from a couple of weeks to a couple of months, with a preference to the shorter timescale.
Motivated Teams: Build projects around motivated individuals. Give them the environment and support they need, and trust them to get the job done.
Self-Organizing Teams: The best architectures, requirements, and designs emerge from self-organizing teams.
Focus on what's important: Simplicity–the art of maximizing the amount of work not done–is essential.
The full list of all the 12 Principles are based on the Agile Manifesto.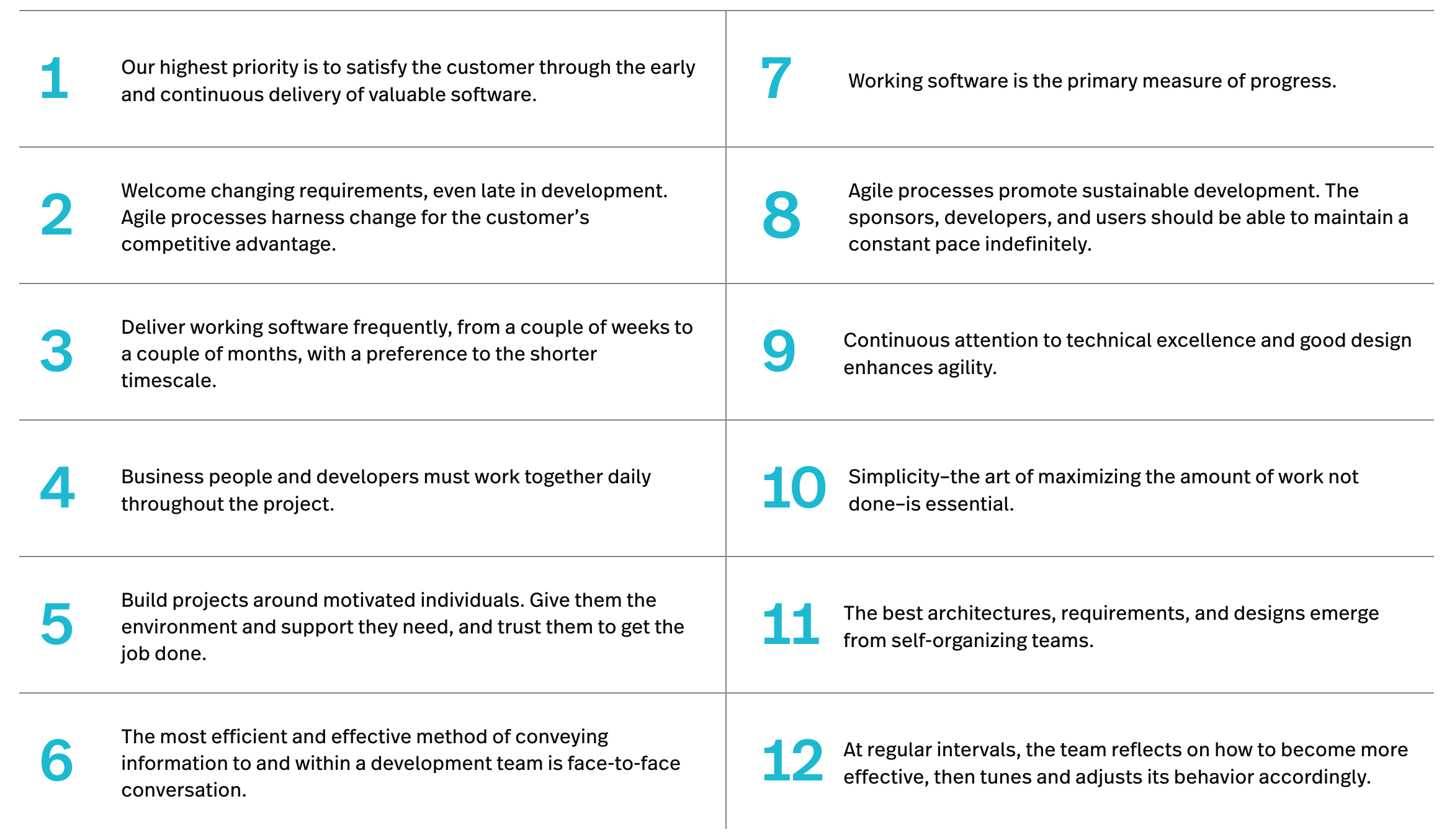 Understanding the Agile Manifesto and its principles will help you align your approach with Agile values. This will enable you to make decisions that prioritize customer value, collaboration, and adaptability, which are the core aspects of the product owner's role in an Agile environment.
Comparing Product Owner Certifications: CSPO vs PSPO
As you embark on the path to becoming a certified product owner, it's important to explore the various certification options available in the market.
Which is better: CSPO vs PSPO?
While PSPO certification (certified scrum product owner certification) is widely recognized and respected, it's not the only choice. Other certifications, such as Certified Scrum Product Owner (CSPO), also offer valuable learning and certification opportunities.
In this section, we will compare these product owner certifications to help you make an informed decision that aligns with your career goals and your organization's needs.
I'll also share which one I chose for myself.
There are two organizations that issue Scrum certifications that are widely regarded as reputable. These organizations were founded by individuals who played pivotal roles in the development of Agile and Scrum, making their certifications highly respected. Unlike some less substantial certifications that might not add value to your resume, these certifications are considered meaningful.
The information provided below is current as of the publication date but may change. Therefore, it's a good idea to verify the latest details from the source when you make your decision, as prices and other factors can fluctuate. Let's see what are the differences between there , what is each certified scrum product owner certification cost, and which one is the best product owner certification.
Scrum.org (PSPO)

Scrum.org offers Professional Scrum Product Owner certifications that cover a range of areas related to understanding and real-world application of Scrum.
To obtain the certification, you need to answer 85% or more of the test questions correctly.
These certified scrum product owner certification are lifelong and do not require additional fees or renewals.
You can verify an individual's certification status by finding them in the certification directory.
Product Owner certifications come in several levels - PSPO I, PSPO II, PSPO III. However, in job postings, it's usually mentioned as a plus without specifying the levels (hence, PSPO I is typically sufficient).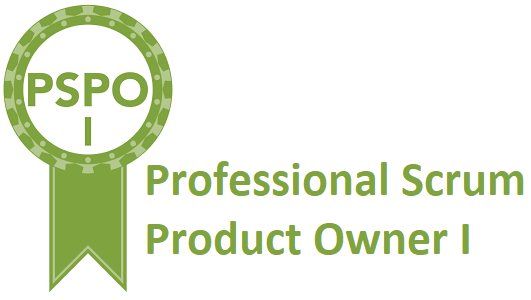 Certified scrum product owner certification cost: PSPO I - $200, PSPO II - $500 (this is the exam fee for one attempt). Prices may vary, so it's best to check them on the source website: https://www.scrum.org/assessments/professional-scrum-product-owner-i-certification
Retakes: Free retakes are only available to participants of official Scrum.org courses if they fail the exam within a certain timeframe. If you didn't attend Scrum.org classes, unfortunately, you won't be eligible for a free or discounted retake and will have to pay the full price again.
Scrum Alliance (CSPO)

Scrum Alliance offers the Certified Product Owner (CSPO) course, which is also considered a gold standard in certification.
To earn this certification, you need to attend the course and pass the exam with a minimum score of 69%.
To keep the certification active, certificate holders must pay renewal fees.
You can verify an individual's certification status by finding them in the certification directory.
Product Owner certifications also have different levels - CSPO and A-CSPO (Advanced Certified Scrum Product Owner).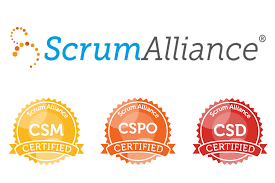 Certified scrum product owner certification cost: The cost of the Certified Scrum Product Owner® (CSPO) exam is included in the CSPO course fee, which varies depending on the format and other factors, typically ranging from $1,000 to $2,500 (but sometimes the certified scrum product owner certification cost is as low as $545 during promotions). Prices may vary, so it's advisable to check the latest pricing on the source website: https://www.scrumalliance.org/courses-events/search?ctyp=Cspo
Retakes: You'll have two attempts within 90 calendar days after receiving the initial welcome letter to take the test for free. After exhausting these two attempts and/or the 90-day period, you will be offered the option to pay $25 USD for each additional attempt.
So! what I chose? The one I suggest:
Which is good: CSPO vs PSPO?
PSPO - you don't have to pass a course before the exam, which is times more expensive than the PSPO certification. If you don't need an explanation of the concepts and principles, it is the most cost-effective choice. You can pass the exam at home, online. Additionally, there's no need to pay for certificate renewal - it's a lifelong certification. So I would say that for me, PSPO is the best product owner certification.
Preparing for the PSPO Exam
Earning the certification of Professional Scrum Product Owner demands determination and thorough preparation. In this section, I'll guide you on how to prepare effectively for the scrum product owner certification exam.
Allocate Study Time: Regularly set aside dedicated study time. Consistency is key. If you are already familiar with the subject matter, you can split your study time into convenient sessions, for instance, an hour after dinner and three hours on the weekends. This approach ensures you don't prolong your preparation for months, allowing you to be ready in a couple of weeks, preventing the concepts from fading.
Read the 2020 Scrum Guide and EBM Guide: Read these guides multiple times. They are the foundation, covering terms, definitions, ceremonies, and questions in the exam.
Scrum Glossary: Read the Scrum Glossary to deepen your understanding of key Scrum terminology.
Practice Tests: Take the Scrum Open and Product Owner Open tests, which are provided by the same organization. They contain similar questions and offer useful explanations after you submit your answers. Aim to score around 100% in 5-10 minutes (the exam has 80 questions to be completed in 60 minutes). You can find these tests in the Open Assessments section for Scrum, Product Owner, Scaled Scrum, and Agile Leadership.
Explore the Product Owner Learning Path: Especially if you encounter difficulties in the practice tests, this learning path can be beneficial.
For Beginners in Product Management: Reading "The Professional Product Owner: Leveraging Scrum as a Competitive Advantage" by Don McGreal and Ralph Jocham is useful. This book covers key product management elements. While the PSPO exam only has a few questions on this topic, scoring 85% correct answers is essential, and being well-informed about product management will give you an edge. The Scrum Guide doesn't provide comprehensive information on this aspect.
Remember, preparation might vary depending on your existing knowledge. The key is to build a structured study routine and use the available resources to ensure success in the scrum product owner certification (PSPO) exam.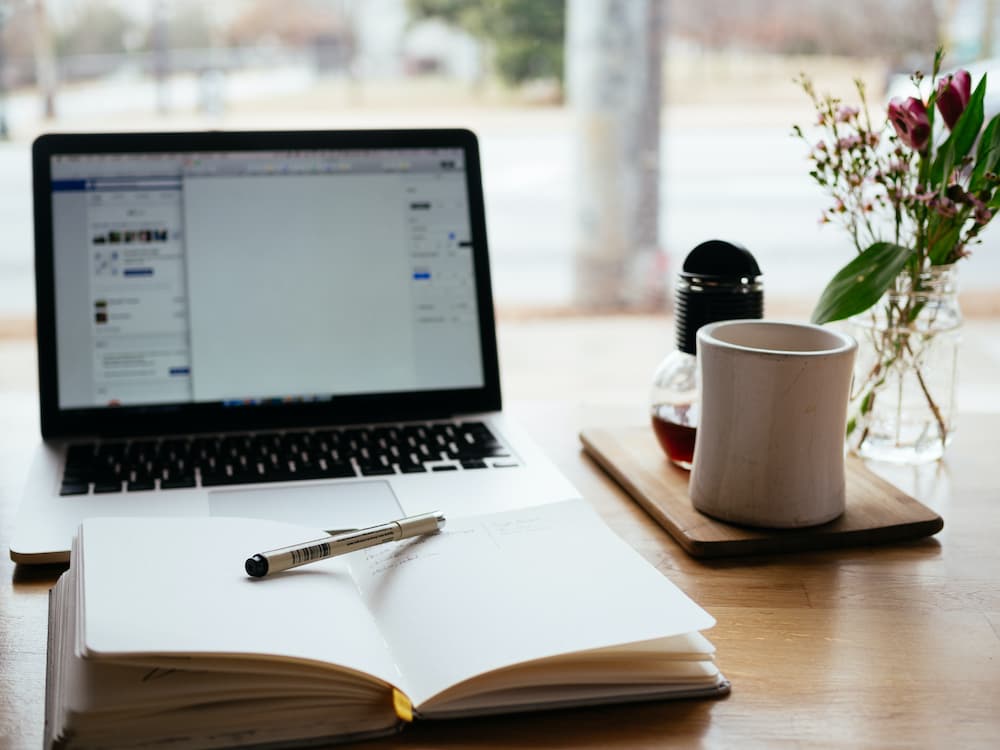 7. Use Test Simulators: The more you practice with test simulators, the better. I purchased access to a test simulator with an extensive question bank https://www.volkerdon.com/ (currently priced at $15, or $19 when bundled with the Professional Scrum Master test simulator). This resource offers a sufficient number of questions to thoroughly explore the topics and prepare for the professional certified scrum product owner certification. I regret not taking two certifications back-to-back since the preparation for a new test to become a Professional Scrum Master takes an additional two weeks, which could have been saved by completing both tests consecutively.
8. Be Cautious in Your Search for Test Simulators: When looking for test simulators, be careful to ensure they are updated to align with the 2020 Scrum Guide. Look for a note indicating that the test has also been updated to match the latest guides. Pay attention to reviews as well. For example, I enrolled in a Udemy course that only had two question sets for the certified scrum product owner certification, and some questions seemed less than ideal in terms of either the answer or the wording.
9. Use External Resources: If you encounter difficulties with specific questions or topics, it can be helpful to do a Google search on those topics and read a few articles. You can even ask a GPT chat to explain a particular topic.
10. Final Steps Before the Exam: As you approach a point where you feel confident, it's time to register on scrum.org and proceed with the exam. Click on "Buy" to get started. Next, you'll be redirected to the shopping cart, where you can complete your purchase. Be cautious, as you might have the option to buy two exams at once - double-check the final amount. Afterward, you'll receive an email with a password to take the exam.

The password is valid for one exam attempt, and as per current information, there are no specific time restrictions for when you must take the test. You can take the test immediately or choose to take it later, whether it's a month, half a year, or more.
💡
This password is typically sent within one business day. If you plan to take the exam on a weekend, make sure to make the payment in advance.
When you follow these steps diligently, you'll be well-prepared for the PSPO exam, and your chances of success will be significantly enhanced. Good luck with the exam!
Exam Day
On the day of the exam, make sure you're well-rested. Review key points, especially those that you found challenging.
During the exam, try not to get stuck on questions. If you don't know the answer, choose the most plausible option and make a note of the question number to revisit it later. Remember, there are 80 questions in the test, and you have only 60 minutes, which means less than a minute per question.
Read the questions carefully. Sometimes, crucial details are not lost when you read too quickly, and this can completely change the question.
In questions of the type "Select the best 3 answers," ensure that you choose the number of options requested.
And, a little bit of chocolate usually helps me too!
The test results will be displayed immediately after you complete it.
If everything goes well, you'll receive an email notifying you that you are now a certified Product Owner! Congratulations!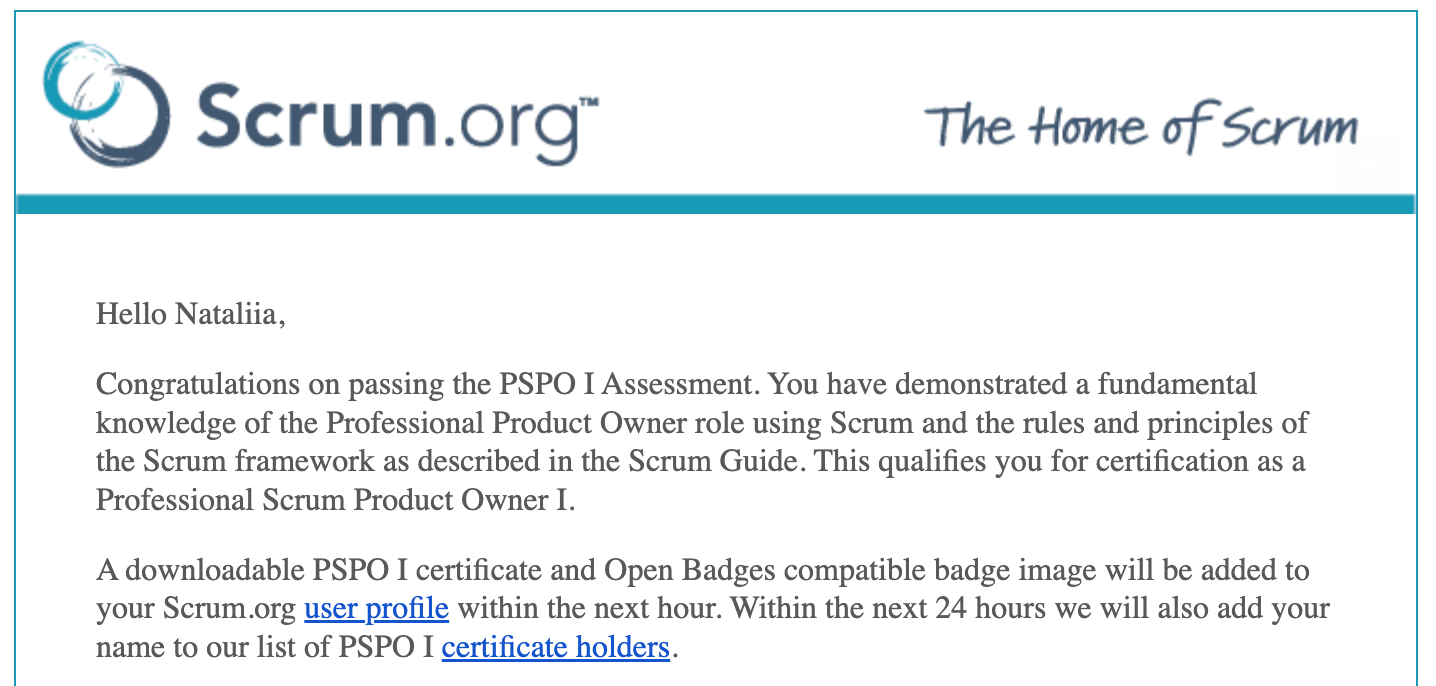 Q&A
Is the PSPO exam hard?

Not at all, I prepared for it in just two weeks. Just follow the steps below and Good Luck!
Should I get PSM or PSPO?
Choose PSM or PSPO based on your career goals. PSM for Scrum Master, PSPO for product management. If it's possible, consider earning both CPSM and PSPO certifications. This dual approach can enhance your versatility in the Agile domain, accommodating a broader range of career opportunities.
Is PSPO a good certification?
The PSPO (Professional Scrum Product Owner) certification is highly regarded in the Agile and Scrum community. It signifies your expertise in the role of a Product Owner, demonstrating your ability to maximize the value of a product, work effectively with stakeholders, and understand Agile principles. PSPO is a valuable certification that is issued by a credible organization.